Guilt and obesity – Are you truly at fault?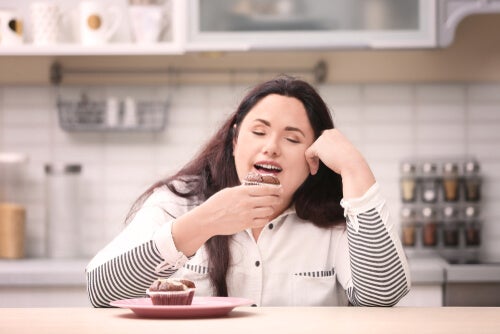 Unfortunately, the binging relief doesn't last long and now you feel truly guilty about your obesity. Why weren't you able to "do what needs to be done" to get back that bikini body and eliminate all the pressure and dissatisfaction that having yours brings about. As if your body was to blame for everything …
So, the vicious circle begins all over again and you feel pressured and highly motivated to change. Then, you'll again find and adopt an unsustainable method that you won't be able to keep up with. Once again, you'll binge to relieve that state of brutal dissatisfaction. Then again, the guilt will make an appearance and you'll once again fall into the trap. Except, the more you fall, the deeper the levels of dissatisfaction you'll encounter.
It's all because your culture made you believe that you're at fault for your weight gain. You feel so responsible and the pressure you feel is brutal. It leads you to continue to seek unsustainable methods that only aggravate your situation. Thus, the solution begins as soon as you break this vicious circle. Put aside some momentum and take a thoughtful, well-adjusted, realistic approach. One in which going back doesn't mean beginning from scratch. One in which you can lose but it won't be everything you've gained.
You must have a critical spirit that will give you control over your life and your decisions. An independent attitude apart from the mass cognitive dissonance.
How to break the obesity and guilt cycle
Breaking the cycle is about eliminating pressure. To do so, you must create a realistic story about you and the responsibility you have over your body, its shape, and its relevance in your life. At the same time, you must have a critical spirit towards that society in order to discard toxic stories that could distort your inner dialogue.
In addition, you have to value yourself beyond your body or what you don't like about it. You must understand that you're good enough the way you are. This way, your plan won't turn against your self-esteem if you don't fulfill it.
Only from this peace of mind will you be able to enter a process of kind, healthy, progressive, and sustainable change. A comprehensive model that, in addition to teaching you to eat properly, will also work on other areas to help you feel better.
This is because you'll eliminate the pressure, despair, and dissatisfaction you may hace. You won't need food as your only source of well-being and you won't feel guilty about eating because you'll know that it sometimes has a protective effect and it makes sense. There won't be room for binging and, therefore, no guilt.
Guilt over obesity is something society makes you feel. Don't fall for it.