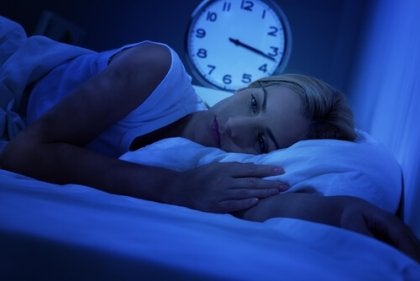 Risk factors
Obesity, metabolic syndrome, being overweight, insulin resistance, leading a sedentary lifestyle, etc.
Hypertension.
Pregnancy. This is because the uterus grows in size during pregnancy, meaning it elevates the diaphragm, which slightly changes the way the lungs function.
Aging. Sleep apnea is common among women between 55-70 years of age. It often coincides with post-menopause.
Patients with PCOS (polycystic ovary syndrome) are also at a slightly higher risk of developing sleep apnea.
Sleep disorders and stroke
In recent years, scientists hace been studying sleep apnea in women. This is great news because it means that doctors may be more likely to accurately diagnose a female patient who complains of fatigue, mood swings, and headaches. Understanding the underlying cause of these symptoms is crucial to helping women take control of their health.
On the other hand, we're learning more about the consequences of untreated sleep apnea in women. For example, the Spanish Society of Pulmonology and Thoracic Surgery conducted a study in 2014 that showed the relationship between sleep apnea and strokes in young women.
As a result, it's vitally important that women experiencing these symptoms see a doctor that specializes in sleep disorders to rule out sleep apnea. Treatment with CPAP (continuous positive airway pressure) machines is quite effective. Not only do CPAP machines improve patients' quality of life, but they also reduce the risk of suffering from strokes or cardiovascular problems.
In conclusion, it's important to educate yourself about the risks of sleep apnea. Considering the consequences of letting it go untreated, and the risks associated with not getting enough sleep, talking to your doctor about this important subject could save your life.